On the walk to the train station, I had my eyes uninterruptedly upward, a rarity in the winter months, as I am typically always facing toward the ground with my hands in my pockets, my eyes avoiding the cold wind, and my head always crooked from trying to lean even more into my body. Tonight, though, my hands were empty and out in front of me, my body was straightened, and I looked up with my eyes fully awake. A man wearing a white chef's coat was taking out the trash for the restaurant I was walking by. In my peripheral vision, noticed him glance at me, then back to his chore, then back at me again. I think my presence, not just my physical presence walking by, but the mindful presence I held in how I walked by, was odd to him, or awkward. I'll choose to think he thought it was nice to see a millennial sans phone in hand. I did, however, have headphones in my ears and Maggie Rogers singing to me, "This time, I know I'm fighting. This time, I know I'm back in my body."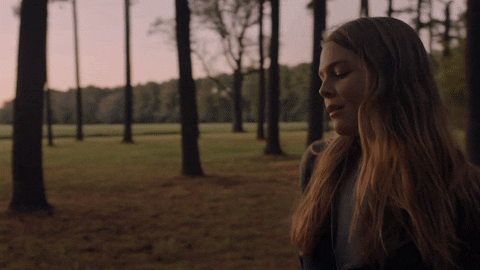 "Back in my body." A concept that already resonates with me because of a slight, and still new, sense of calmness that has washed over me despite months of post-grad uncertainty. 
Tonight, "back in my body" meant something new, though: spring. It's not spring, I know, but the city was warm enough to untuck my arms and feel myself breath rather than shiver. And that felt good. It felt like, after months of bundling myself to protect my body, I could inhabit it again.
During a short walk from work to the train, living took the form of staring up at residential and office buildings and dreaming up the lives of those inside them. It looked like holding my head not so high that I'd trip over my own feet, but high enough to not come close to locking eyes with the onlooker hurling garbage. Just high enough to breathe and dream and feel more than what was right in front of me, at eye-level.
It's only February 4, but today felt like spring, and I'm so grateful.
Please reload